The Watchmaker
Daniel Malchert's heart doesn't beat like that of a normal person. It ticks.
No wonder, seeing as he was born into a traditional watchmaking family. As a small child he was already fascinated by watching his grandfather repair watches over his shoulder and mastered words such as caliber, bezel and base plate. Thus, it is hardly surprising that he had only one career aspiration: watchmaker.
To learn the craft he moved to Glashütte, the internationally renowned center of Saxony's watch industry. The ink on his master's diploma was hardly dry when NOMOS – a renowned watch manufacture in Glashütte who manufactures and finishes its own movements – entrusted him with the production of prototypes and small series for its research and development department. Then the nonpareil experience in Daniel Malchert's hands: the complete production of 25 tourbillon watches. The manufacture and finishing of such luxurious timepieces is a task requiring great skill and a lavish amount of time and energy. Few watchmakers possess this gift.
Ticking hearts love no stillstand. After 11 defining years at NOMOS Glashütte, Daniel Malchert went home to explore new worlds. Since December 2011 he has been running his own workshop in his family's traditional location at home in the UNESCO world heritage site Quedlinburg following an ambitious goal: to develop and make his own watches.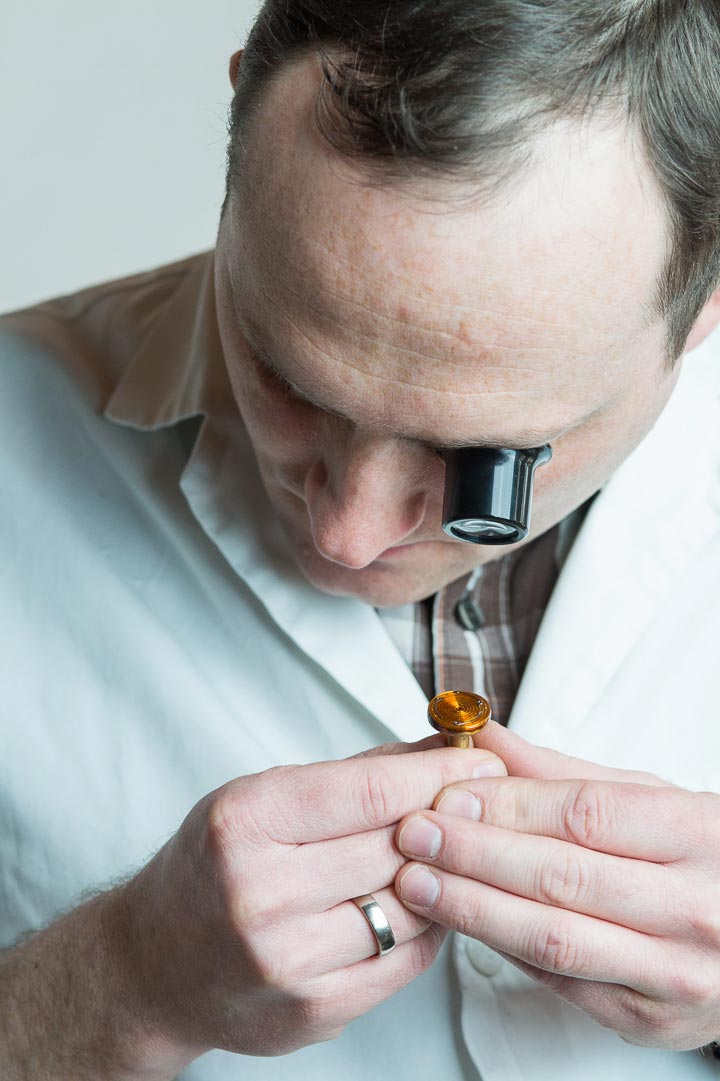 Daniel Malchert – master watchmaker