Tradition since 1919
The art of watchmaking has been a tradition in the Malchert family for almost 100 years.
The journey through time began with great-grandfather Georg Malchert, who, after having learned the trade of watchmaking in Berlin, moved to Quedlinburg in 1919 and opened a shop in the same street dotted with half-timbered houses where the company is still located today.
His son, grandfather (also named) Georg Malchert, learned the trade and, after having earned his master watchmaker diploma in Glashütte, took over the shop from his father in 1955. During the GDR era, the shop must be operated under the aegis of the government as a 'people's company.' While grandmother sold watches and took repairs, grandfather continued to repair the watches undeterred – in his apartment.
The fall of the Berlin Wall brought a new beginning. Father Axel Malchert reopened the store under the tradition-rich name of Malchert.
The family's fourth generation has meanwhile entered into the watchmaking business.
Son Daniel Malchert opened his watch workshop above that of his parents: this is where he develops and manufactures his own watches.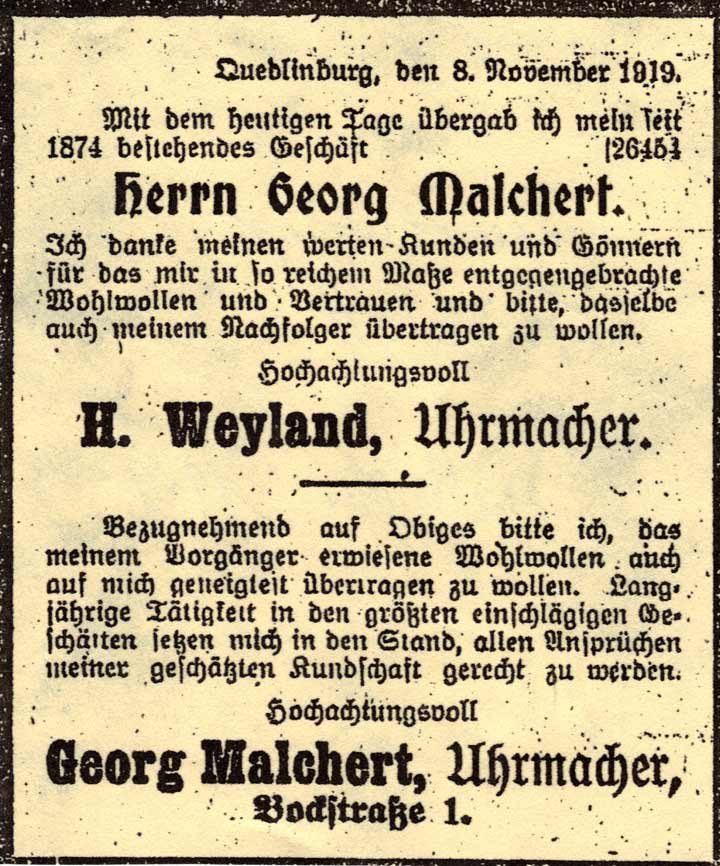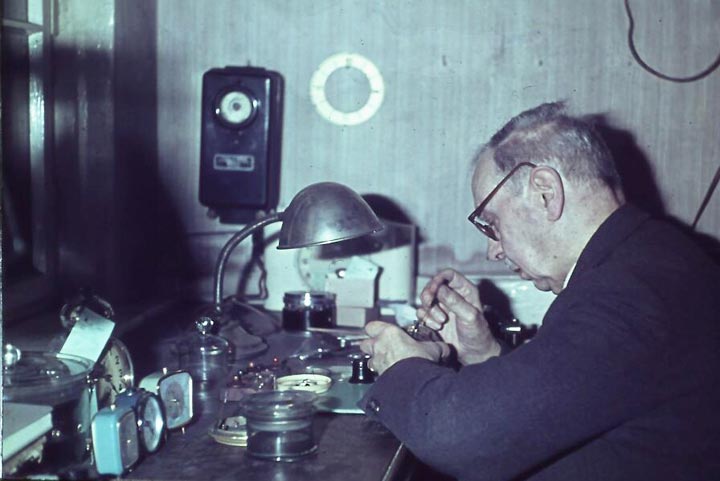 1. Great-grandfather Georg Malchert – master watchmaker
2. Grandfather Georg Malchert – master watchmaker
3. Father Axel Malchert – owner, Malchert Uhren und Schmuck Fachgeschäft
4. 1. Daniel Malchert – master watchmaker